Hotel Kanajt is a small family hotel built in 1528 that, once upon a time, was a bishop summer villa.
---
HOTEL KANAJT



Welcome
---
Perfect meeting place for navigators and all those impassioned in sea!
Hotel Kanajt is the ideal location for yachtsmen, nature lovers, athletic types and all those who enjoy active vacations. The hotel is located in the immediate vicinity of Marina Punat at a distance of about a hundred meters from the sea. It is a serene and comfortable four star hotel surrounded by olive tree groves featuring unique vistas of the marina and the boats.
---
Hotel Wellness
---
It is a unique relaxing experience in the beautiful hotel ambiance in combination with pristine nature.
Open during seasonal months
Pool
---
Take a swim in a heated pool with tanning area surrounded by the aroma of Mediterranean herbs, a unique experience.
Beauty Salon
---
Beauty Queen Salon Jedinstveno iskustvo opuštanja u predivnom ambijentu hotela u kombinaciji s netaknutom prirodom. Za usluge pedikure, manikure i raznih masaža kontaktirajte Spa & ...
Beaches and swimming pools on the island Krk
Medane Beach Club
---
Medane Beach Club is a private beach located 3 km from the hotel. The hotel guests may enjoy deck chairs, sun umbrellas and a parking lot, all free of charge. During the summer months, we ...
Marina & Yacht Service
Marina Punat
---
We have been providing our clients with complete accommodation and vessel repair services since 1964. It is located in a sheltered bay and is well protected from the winds. The marina fea ...
Fill the day
Excursions and activities
---
Punat is the ideal place for an active vacation. A sailing school, boat excursions, snorkelling, water skiing at the nearby ski lift, excellent surfing conditions throughout the year, an ...
HOW TO REACH US
---
45' 01,3' N, 14'37,6' E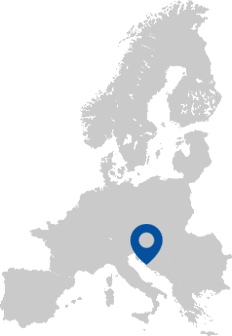 Address
Hotel Kanajt
Kanajt 5, 51521 Punat
Island of Krk, CROATIA
Contact
Fax. +385 51 654 341
Open all year round.